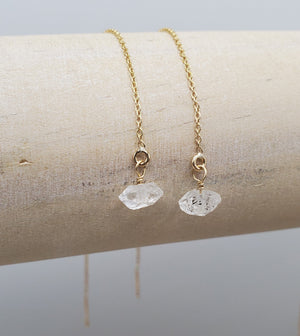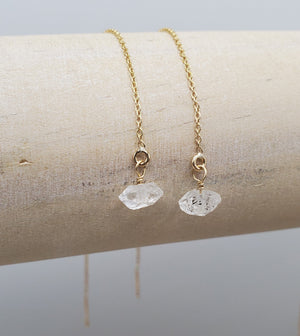 On Sale
Raw Herkimer Diamond Threader Earring
Delicate raw shaped Herkimer Diamond beads hang on a 14K gold fill earring threader chain. These earrings hang about 2" long.  The minimal and lightweight design make these earrings easy to pair with any outfit.
One thing we love about these earrings is their unique dimensional feel.  These earrings are an absolute statement piece.
Herkimer Diamond is said to increase your energy flow and increase creative energy. It is a crystal clear double terminated quartz that is mined in Herkimer, NY.