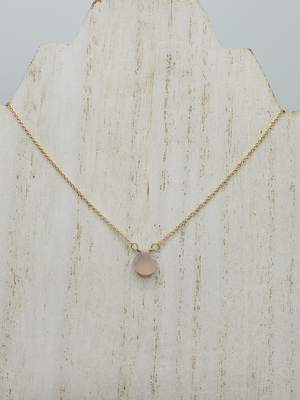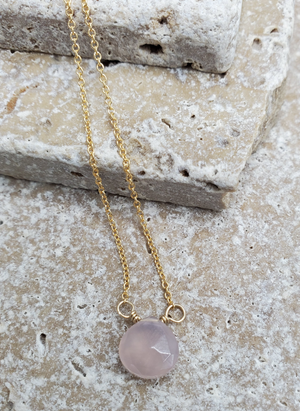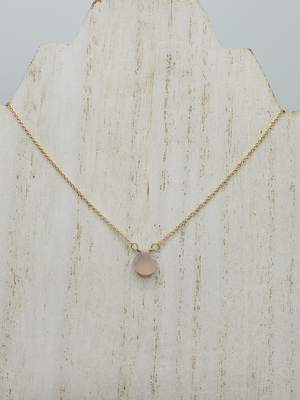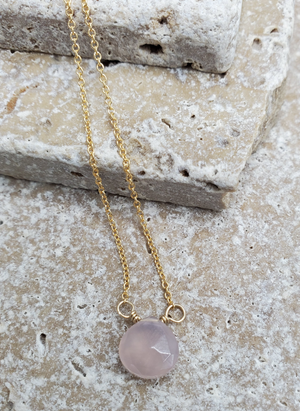 On Sale
Rose Quartz Center Bead Necklace on Gold
A Rose Quartz bead is centered on a 14K gold fill chain, it is 16" in length. 
This is a perfect complement for all outfits from your trusty cozy T-shirt or favorite sweater, to your favorite romper or dress. It is an easy piece to layer with other simple chains.
Rose Quartz is the stone of universal love. It is known to restore trust and harmony in relationships, encouraging unconditional love. Rose Quartz opens the heart at all levels to promote love, self-love, friendship, deep inner healing, and feelings of peace.