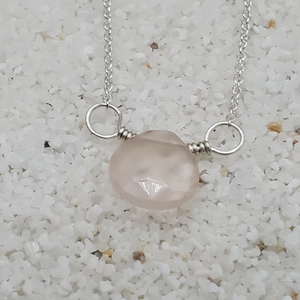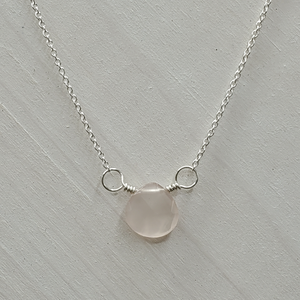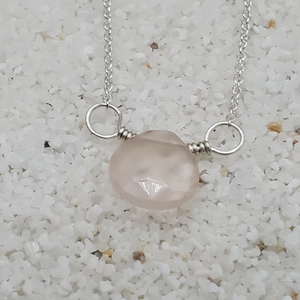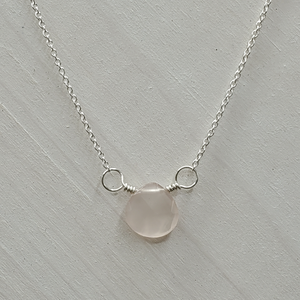 On Sale
Rose Quartz Center Bead Necklace on Sterling Silver
A Rose Quartz is centered on a Sterling Silver chain, it is 16" in length. 
One of those pieces you can put on and forget about. Wear it every day, wear it in the shower, while you work out, or while you sleep. Wake up feeling effortlessly beautiful. 
Rose Quartz is the stone of universal love. It is known to restore trust and harmony in relationships, encouraging unconditional love. Rose Quartz opens the heart at all levels to promote love, self-love, friendship, deep inner healing, and feelings of peace.