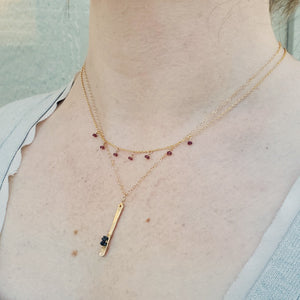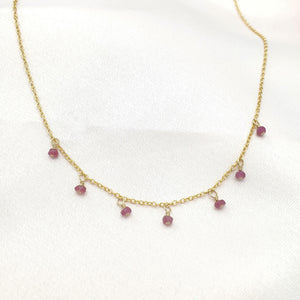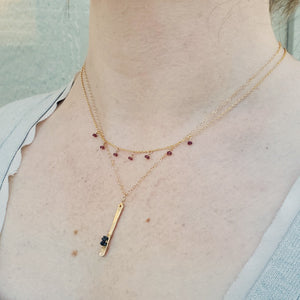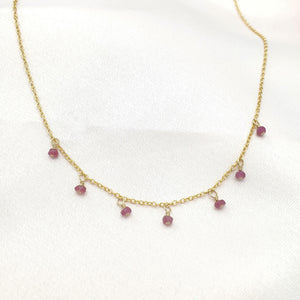 On Sale
Ruby Gypsy Charm Choker Gold Necklace
This delicate and beautiful 14K gold fill 15"-17" adjustable length gypsy charm necklace is adorned with little Ruby bead charms.
Ruby is an activator of passion, confidence, determination, and adventure. It helps you develop courage and face your fears, moving through them and experiencing the renewed vitality on the other side. Stimulating enthusiasm, willingness to try new things, and the fortitude to see them through, ruby is a powerhouse of life-force energy.

Make sure to grab the Hammered Charm Necklace with Rough Black Diamond Detail to achieve the same look.