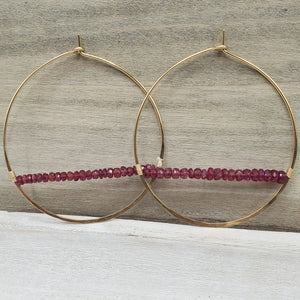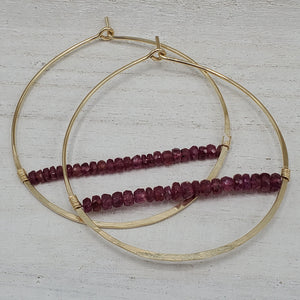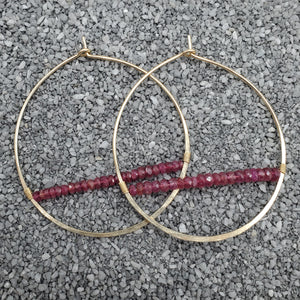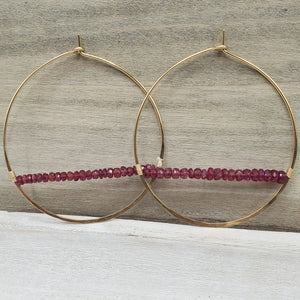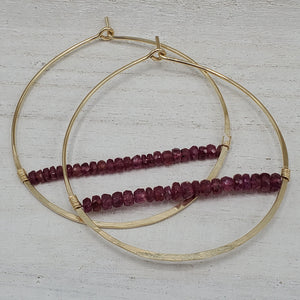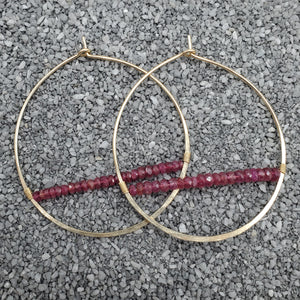 On Sale
Ruby Horizon Gold Hoop Earrings
These lovely 14K gold fill hoop earrings are adorned with a row of Ruby beads that have been wire-wrapped onto the hammered hoop. The hoops are 18 gauge, so they are a little bit thicker than your average ear wire. The hoop size are 2.25"-2.5" in diameter. 
Perfect lightweight statement earring that is stunning for everyday wear.
Ruby is an activator of passion, confidence, determination, and adventure. It helps you develop courage and face your fears, moving through them and experiencing the renewed vitality on the other side. Stimulating enthusiasm, willingness to try new things, and the fortitude to see them through, ruby is a powerhouse of life-force energy.