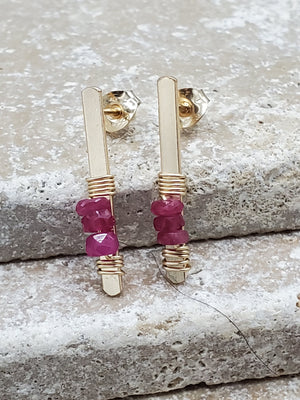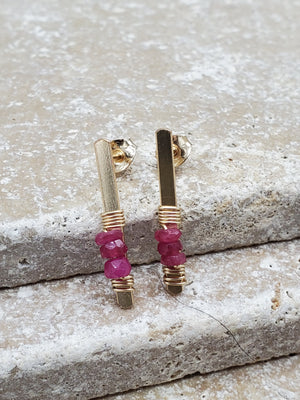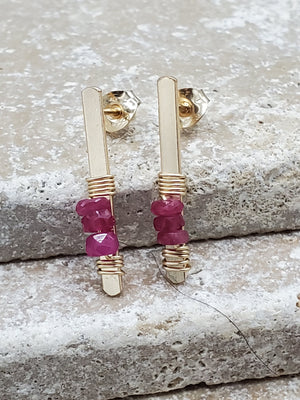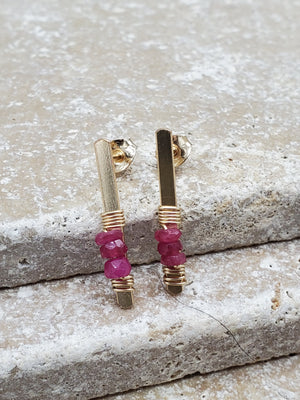 On Sale
Ruby Madeline Stud Earrings
These minimal stud earrings are composed of a 14K gold fill post with a skillfully wire wrapped Ruby beaded detail.  Earrings are 1" long.  
Fun, lightweight, and flirty! 
Ruby is an activator of passion, confidence, determination, and adventure. It helps you develop courage and face your fears, moving through them and experiencing the renewed vitality on the other side. Stimulating enthusiasm, willingness to try new things, and the fortitude to see them through, ruby is a powerhouse of life-force energy.