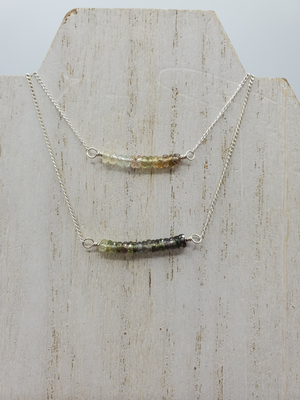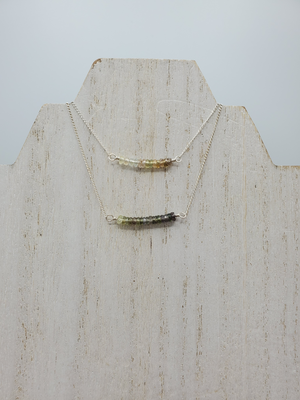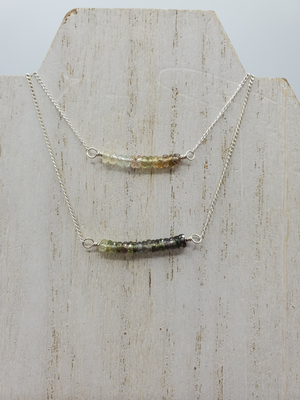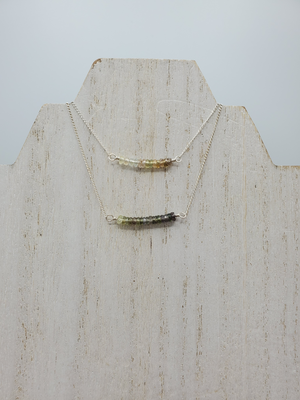 On Sale
Sapphire Beaded Bar Necklace on Silver
A 16" long necklace has about an inch of Sapphire beads at the center of a Sterling Silver chain. The perfect length for the beads to sit at the dip between your collar bones
This is a perfect compliment for all outfits from your trusty cozy T-shirt, favorite sweater, to your favorite romper or dress. It's an easy piece to layer with other simple chains.
Who's birthday is in September?!
This necklace is available in orange, pink, blue, or green. 
Sapphire is known as the wisdom stone. Stimulating concentration, enhancing creativity and promoting purity and depth of thought. It is believed to calm the mind as well as remove unwanted thoughts.