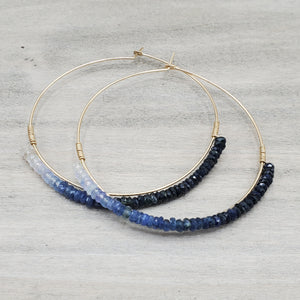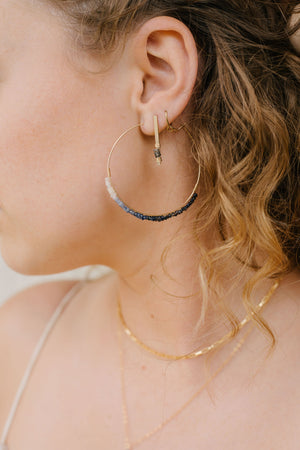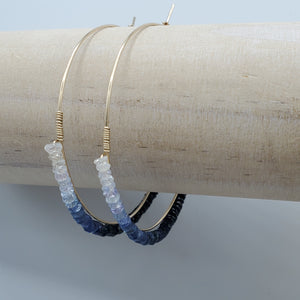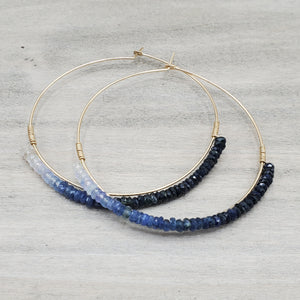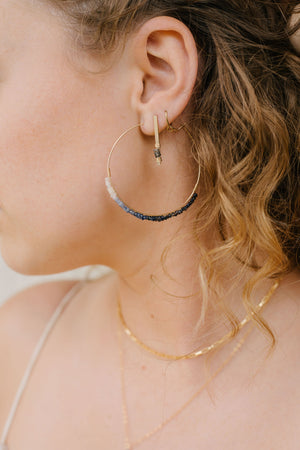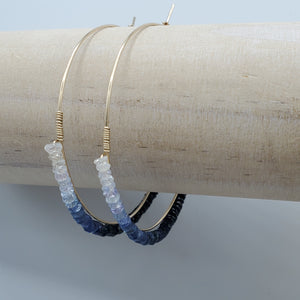 On Sale
Sapphire Ombré Dipped Gold Hoop Earrings
These lovely 14K gold fill hoop earrings are adorned with a row of tiny Sapphire that have been wire-wrapped onto the hoop. The hoop size is 2 inches in diameter. 
Lightweight and eye-catching, these hoops are going to be your new favorites! Playful colors but classy design.  

Sapphire is known as the wisdom stone. Stimulating concentration, enhancing creativity, and promoting purity and depth of thought. It is believed to calm the mind as well as remove unwanted thoughts.