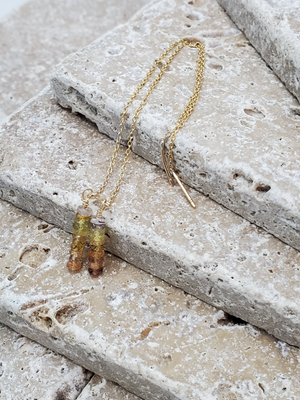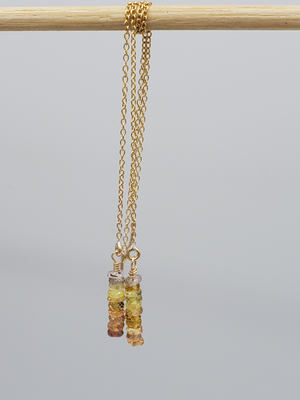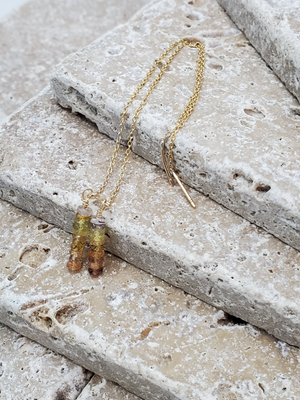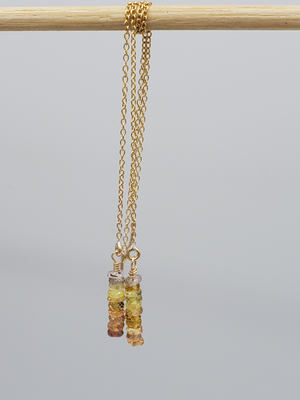 On Sale
Sapphire Ombré Threader Earrings
Sapphire beads hang on a 14K gold fill earring threader chain. These earrings hang about 2.5" long.  The minimal and unique design make these earrings easy to pair with any outfit. Fun, lightweight, and flirty!
These stones come in four color options (pink, blue, orange and green), if you would like a specific range of colors, please drop a comment in the comment box at checkout. 
Sapphire is known as the wisdom stone. Stimulating concentration, enhancing creativity, and promoting purity and depth of thought. It is believed to calm the mind as well as remove unwanted thoughts.