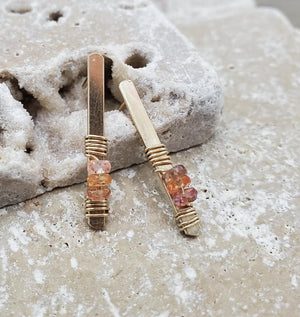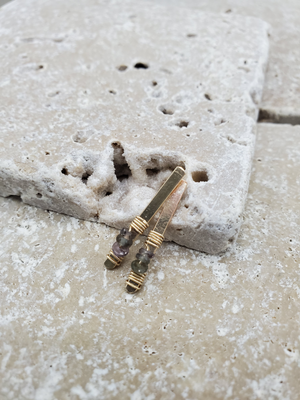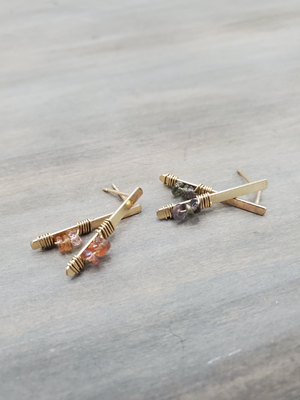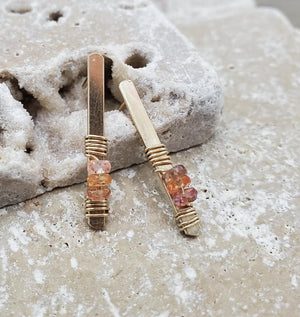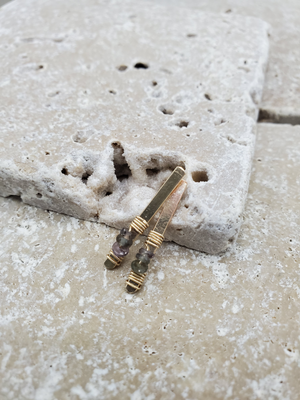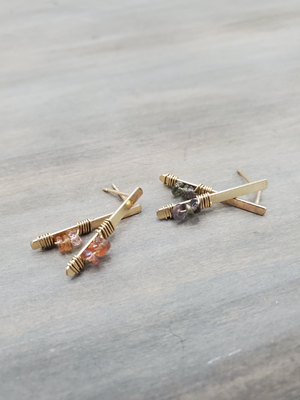 On Sale
Sapphire Madeline Stud Earrings
These minimal stud earrings are composed of a 14K gold fill post with a skillfully wire wrapped Sapphire bead detail.  Earrings are 1" long.  
Sapphire is September's birthstone.
These earrings are available in 4 color options: pink, blue, green, and orange. 
Sapphire is known as the wisdom stone. Stimulating concentration, enhancing creativity and promoting purity and depth of thought. It is believed to calm the mind as well as remove unwanted thoughts.