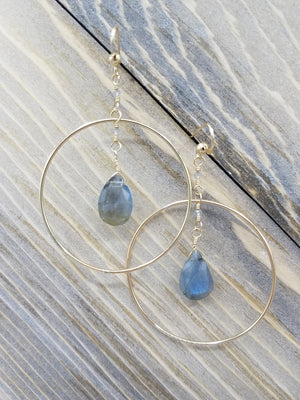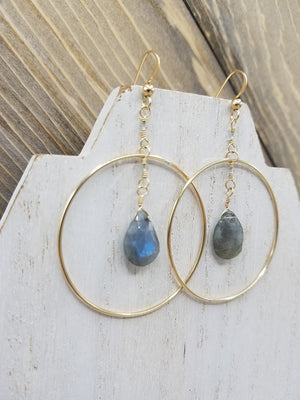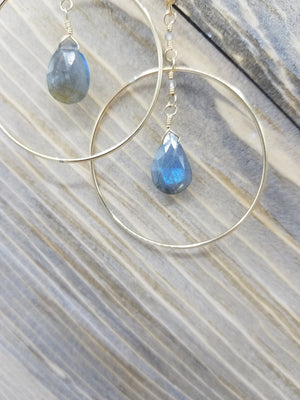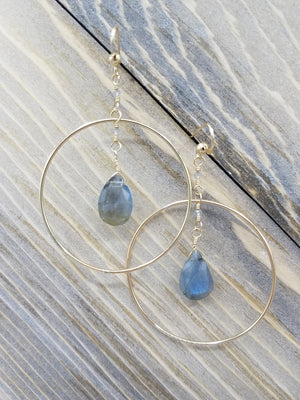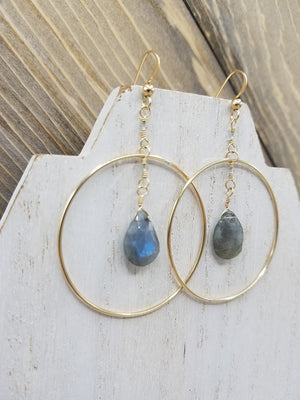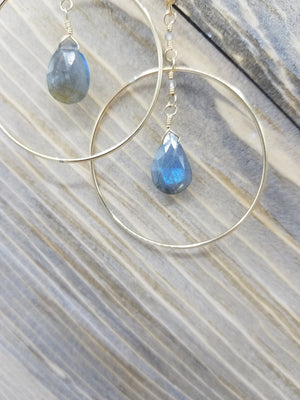 On Sale
Labradorite Orbit Hoop Earrings on Gold
Beautiful faceted Labradorite pears fall from a procession of wire wrapped tiny labradorite and hung in the middle of 14K gold fill hoops.
These earrings are beautiful classics. 
Lightweight and eye-catching. These hoops are going to be your new favorites! Playful colors but classy design.  
Labradorite is a mystical stone with it's stunning rainbow of green, violet, or orange shimmer, called a spectrolite. Labradorite is a mystical stone, a bringer of light. It is a stone that will help you raise your consciousness and connect you to universal energies.