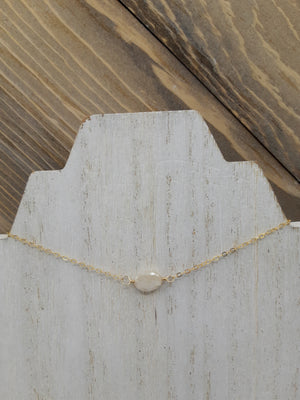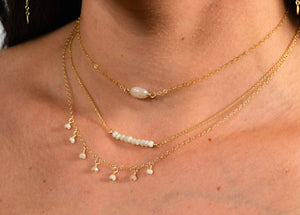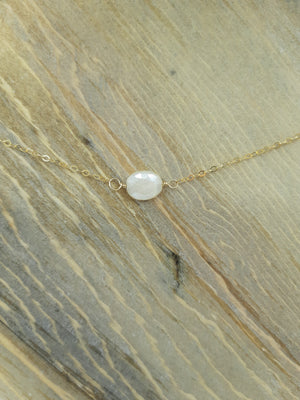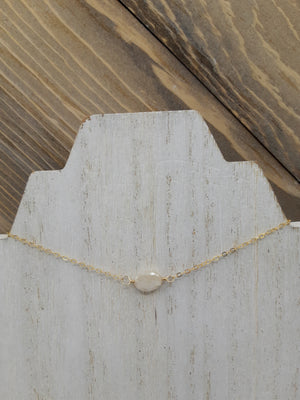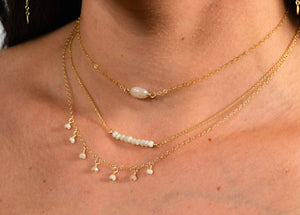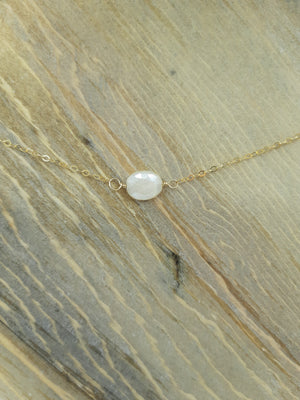 On Sale
Silverite Center Bead Necklace on Gold
A faceted oval Silverite bead is centered on a 16" flat 14K gold fill cable chain.
This is a perfect compliment for all outfits from your trusty cozy T-shirt, big sweater, to your favorite romper or dress. It's an easy piece to layer with other simple chains.
Silverite is part of the Sapphire family and it's shine shows it's worthiness for that category. Silverite enhances spiritual awareness, encourages selflessness and promotes love of the divine. It helps focus, improve motivation and balance out the highs and lows of emotions.
Designer notes: Like sparkling snow!! These are, literally, my staple.