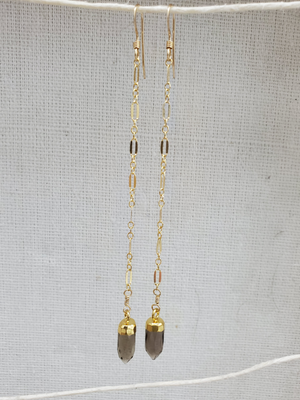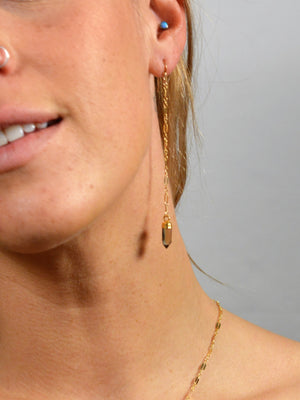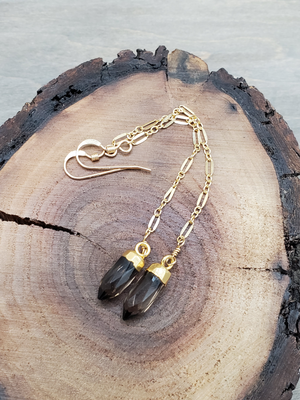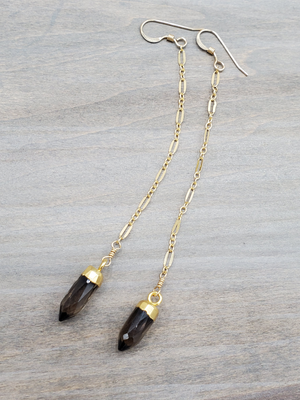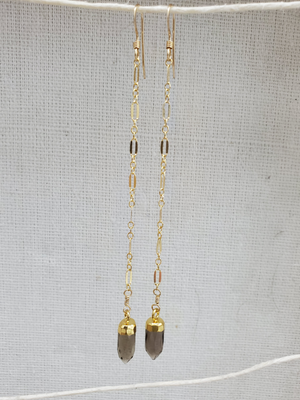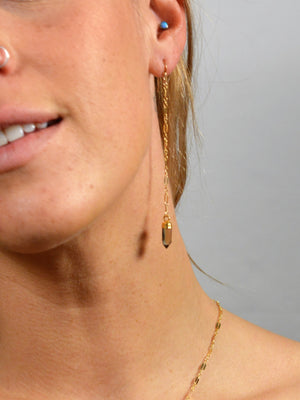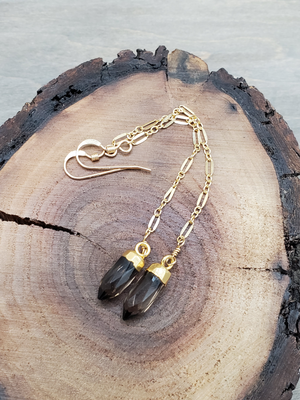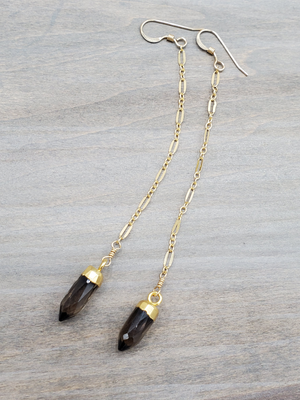 On Sale
Smokey Quartz Spike Drop Earrings
Smokey Quartz Spike Crystals hang from 14K gold fill fancy chain, at 3.5" long.
Smokey quartz is a translucent quartz that holds deep brownish grey to almost black colors. 
Class and grace emanates from these Smokey Quartz Spike Crystal drop earrings.
Smokey quartz gently neutralizes negative vibrations, prompting emotional calmness, relieving stress and anxiety,  lifts depression and negativity.