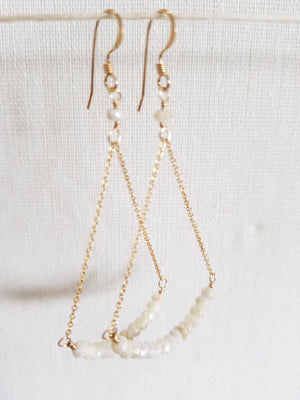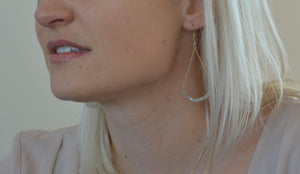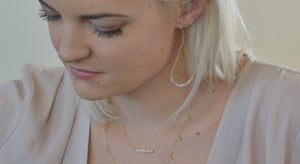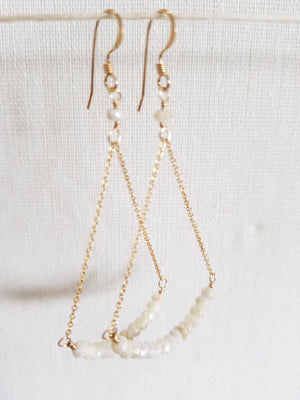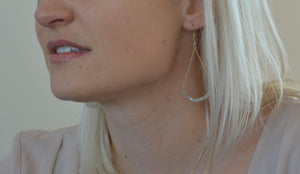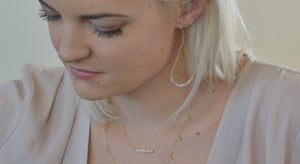 On Sale
Silverite Soley Earrings
These Soley earrings were handcrafted with 14K gold fill metal and faceted Silverite beads. These earrings are a perfect piece as they adorn the jaw line with it's ideal length, hanging approximately 2.5" long.
Perfect for the lady who does not want to be subtle with her statements. Silverite is part of the Sapphire family and it's shine shows it's worthiness for that category.
Designer notes: Like sparkling snow!! These are, literally, my staple. The earrings and the gemstone beads!