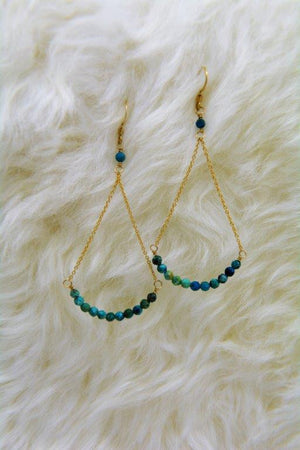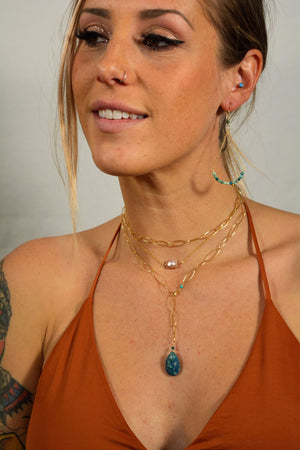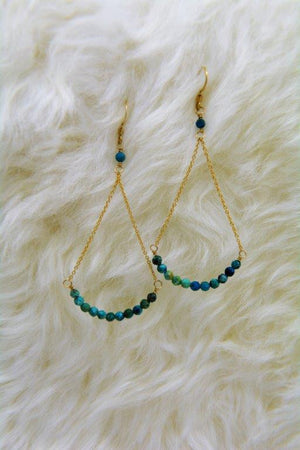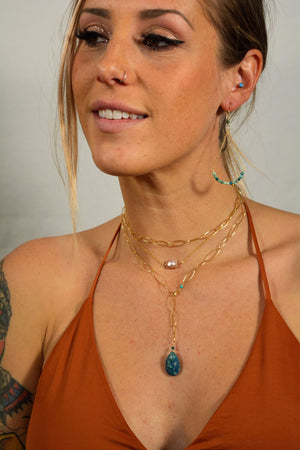 On Sale
Chrysocolla Soley Earrings on Gold
Chrysocolla beads are stacked on the Soley earrings and hung from 14K gold fill chain and earwire.
They are a perfect piece as they adorn the jaw line with it's ideal length, hanging approximately 2.5" long.
The Chrysocolla beads have a wide range of colors from darkest blues, sea foam greens, to earthiest of browns. Chrysocolla promotes feelings of tranquility, acceptance, and serenity with situations that are constantly changing, while encouraging your creative side.
Fun, lightweight, and flirty!