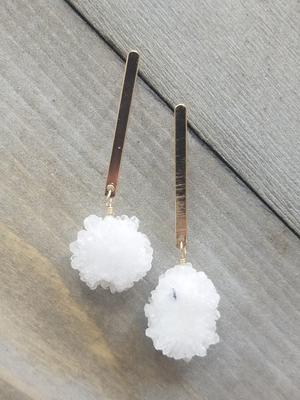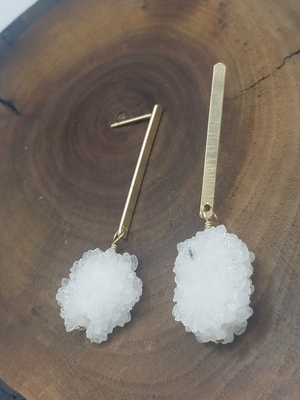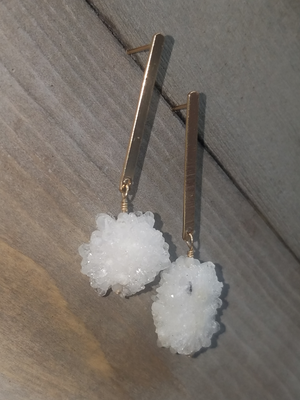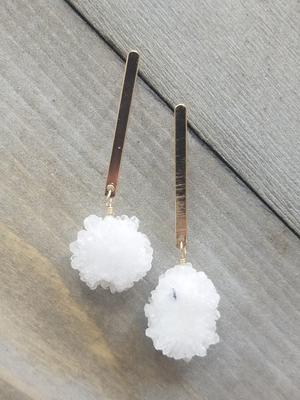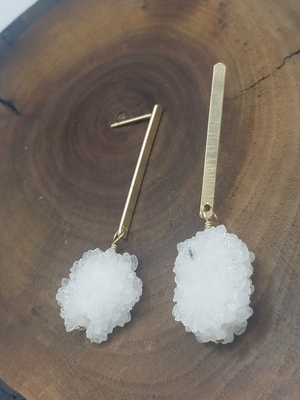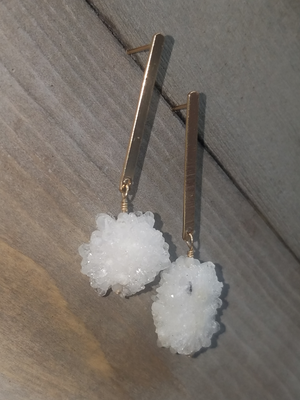 On Sale
Stalactite Descent Earrings
Follow the line down to find a pristine Stalactite slice on these 1.5" long flat post earrings. The simple geometric designs give an easy, clean look for whatever the occasion.
 This stone is known for its powerful ability to uplifting low ones vibrations and the ability to draw in high vibrations.
*Due to Mother Nature, who creates the most stunning artwork, our natural gemstones beads will vary a little bit.