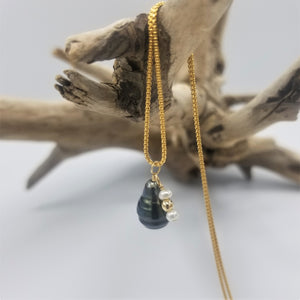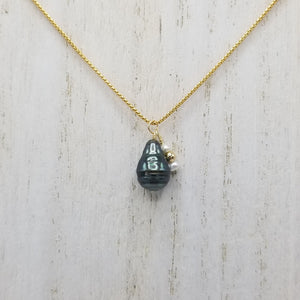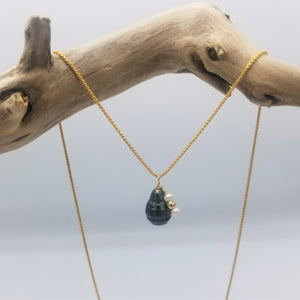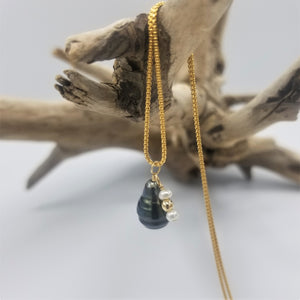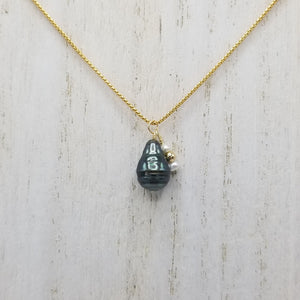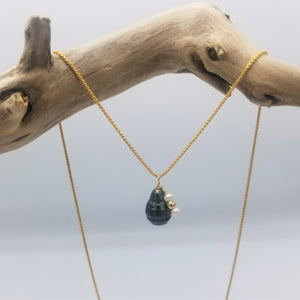 On Sale
Partial Eclipse Center Bead Necklace
A Tahitian Pearl hangs from an 18 inch long Venetian box chain made from 14K gold fill. The Tahitian pearl is harmonized by a set of small white freshwater Pearls and a shiny 14K gold fill bead.  This necklace also has a distinctly smooth chain that gives a very satisfying feel.
The Tahitian pearl has a beautiful luster that shimmers hues of dark greens, blues and grey.
Pearls are said to help the wearer feel centered and calm. They also encourage purity, loyalty, and truth and integrity.