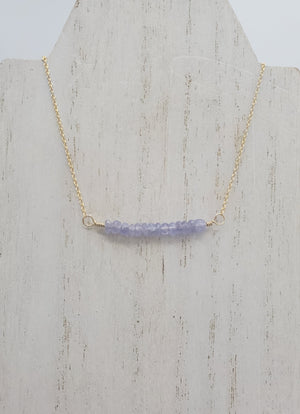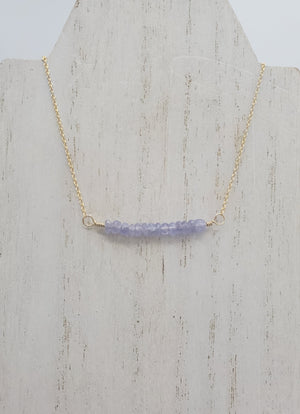 On Sale
Tanzanite Beaded Bar Necklace on Gold
A 16" long necklace has about an inch of Tanzanite beads at the center of a 14K gold fill chain. The perfect length for the beads to sit at the dip between your collar bones. 
One of those pieces you can put on and forget about. Wear it every day, wear it in the shower, while you work out, or while you sleep. Wake up feeling effortlessly beautiful. 
Tanzanite is commonly believed to facilitate a higher consciousness and stimulate intuition and perception. Some believe that it aids in detoxifying the body and improving vitality.