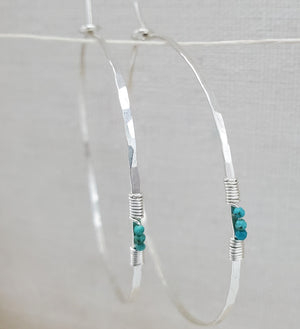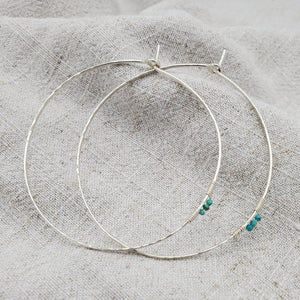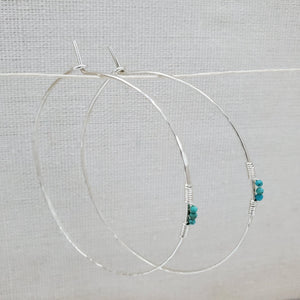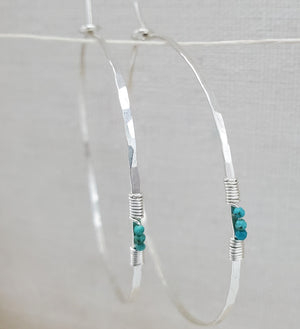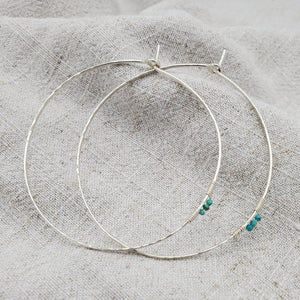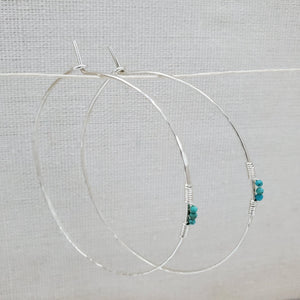 On Sale
Turquoise Detail Hammered Silver Hoops
Sterling Silver hoops are formed, and hand forged, then wire wrapped with a minimal Turquoise bead detail. These hoop earrings come in two sizes: Medium 1.5" in diameter and Large 2" in diameter. 
The hoops are 18 gauge, so they are a little bit thicker than your average ear wire. 
These hoops are very eye-catching; I think silver and turquoise were made for each other. 
Turquoise is an all-encompassing stone. It is the most efficient healer, providing solace for the spirit and well-being for the body. It benefits the overall mood and emotion by balancing and inducing a sense of serenity and peace.