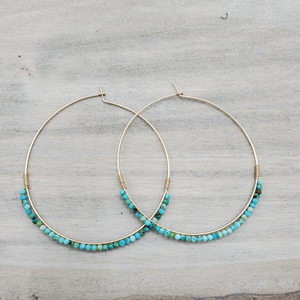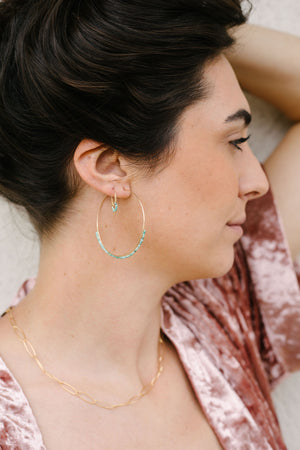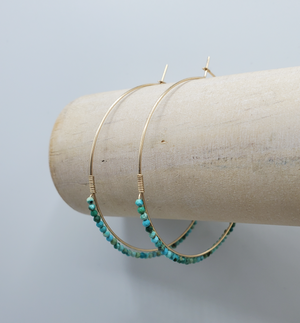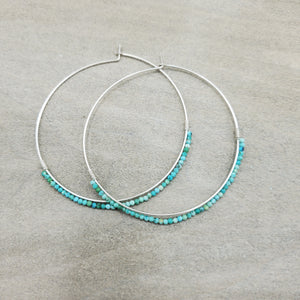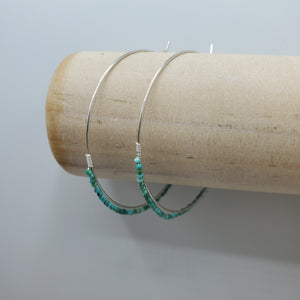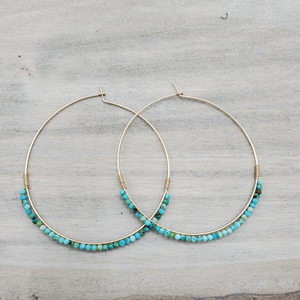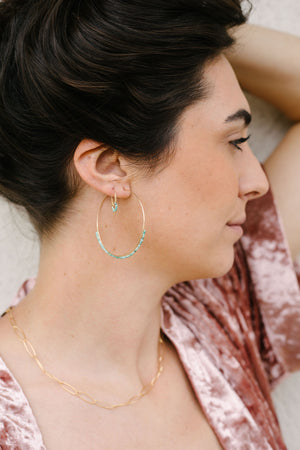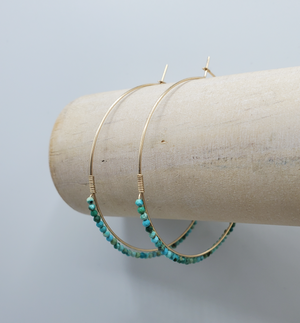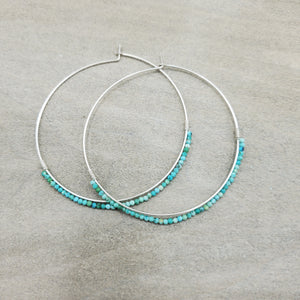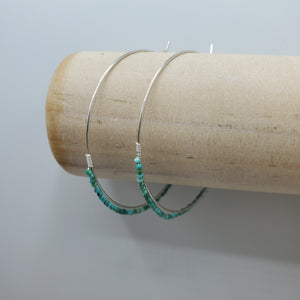 On Sale
Turquoise Dipped Hoop Earrings
These lovely hoop earrings are adorned with a row of tiny Turquoise that have been wire-wrapped onto the hoop. The hoop size is 2 inches in diameter. These hoops come in either 14K gold fill or sterling silver.
Lightweight and eye-catching, these hoops are going to be your new favorites! Playful colors but classy design.  
Turquoise is an all-encompassing stone. It is the most efficient healer, providing solace for the spirit and well-being for the body. It benefits the overall mood and emotion by balancing and inducing a sense of serenity and peace.