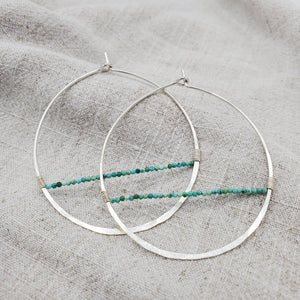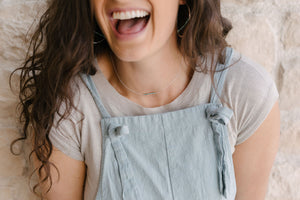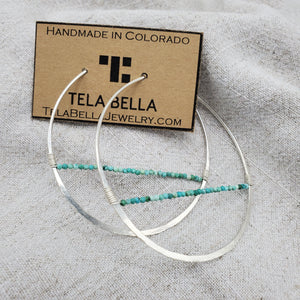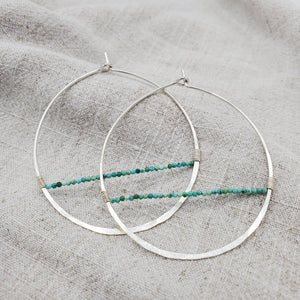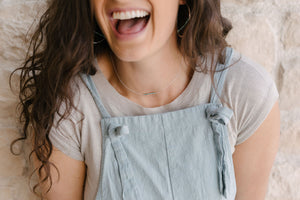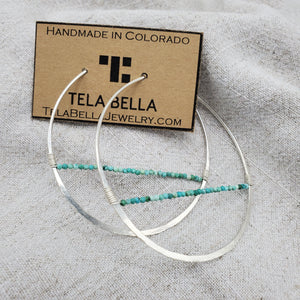 On Sale
Turquoise Horizon Silver Hoops
Sterling silver hoops are hand formed and hammered before being wire wrapped and beaded with tiny Turquoise beads. The hoops are 18 gauge, so they are a little bit thicker than your average ear wire.  The hoop size is between 2.25- 2.5 inches in diameter.
Named the horizon hoops because they remind us of sun sets on the beach, as the sun drops behind the horizon.
Turquoise is an all-encompassing stone. It is the most efficient healer, providing solace for the spirit and well-being for the body. It benefits the overall mood and emotion by balancing and inducing a sense of serenity and peace.