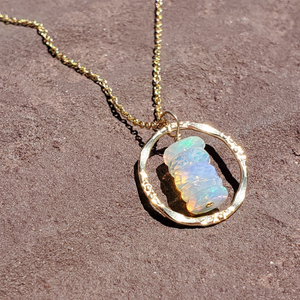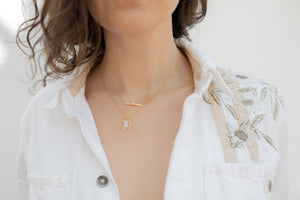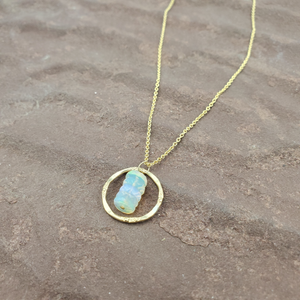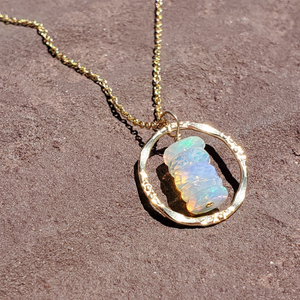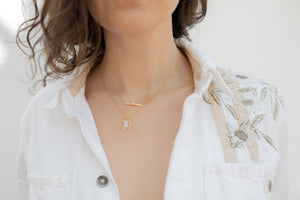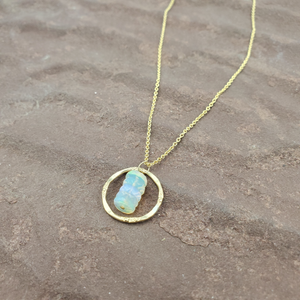 On Sale
White Opal Passage Necklace
This necklace features three Ethiopian White Opal beads that hang centered inside of a textured 14K gold fill circle to create a free-moving charm on an 18" long chain.
This lightweight necklace is completely confident on its own and can easily share the spotlight with other layered necklaces.
Opal is known to stimulate originality and creativity by encouraging an interest in the arts.  Aids to calm your inner anger and claim self-worth, helping one access and expressing one's true self.