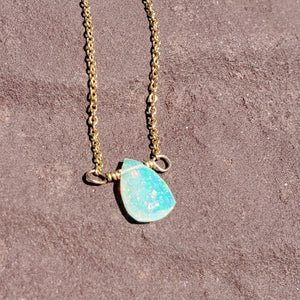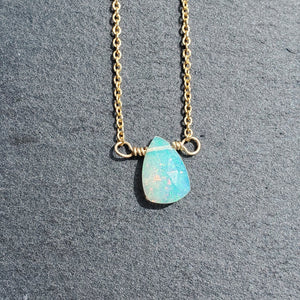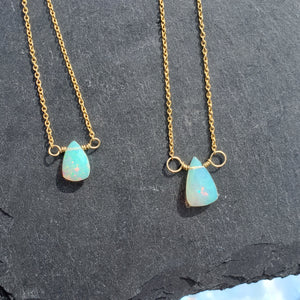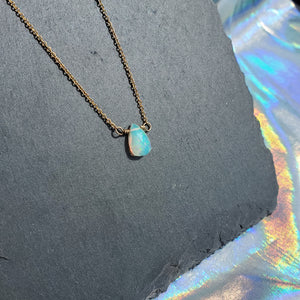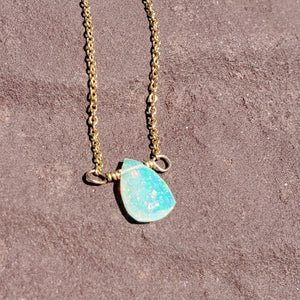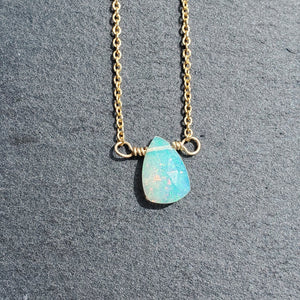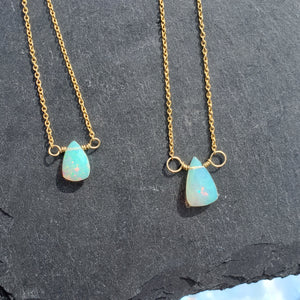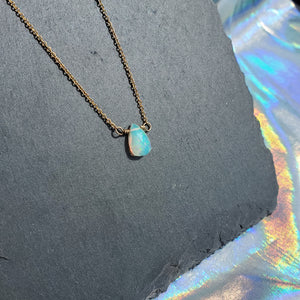 On Sale
White Opal Stardust Necklace
This stone will seek to amaze you with it's iridescent nature and play of colors. Lightwaves travel and bend throughout the stone, refracting a rainbow of colors. A Ethiopian White Opal is centered on a 14K gold fill chain, it is 16" or 18" in length. This stone embodies the colors of far away galaxies. 
This is a perfect complement for all outfits from your trusty cozy T-shirt or favorite sweater, to your favorite romper or dress. It is an easy piece to layer with other simple chains.
Opal is known to stimulate originality and creativity by encouraging an interest in the arts.  Aids to calm your inner anger and claim self-worth, helping one access and expressing one's true self.